We had the chance to go with a group of tourists to the interesting lakes found in the Northern Island of New Zealand, Wai-O-Tapu.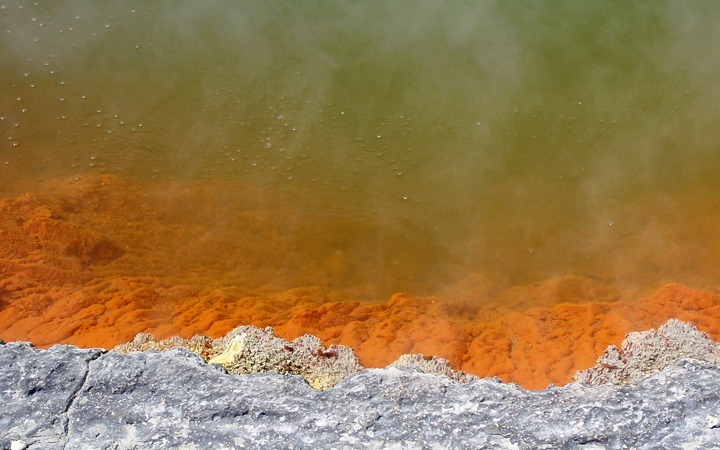 Outside the city, Wai-O-Tapu (meaning 'Sacred Waters' in Maori) is billed as a 'thermal wonderland' – a theme park where the attractions are all natural, even though you sometimes feel like you're on another planet. Walking routes around the park take you past bubbling mud, sulphur waterfalls, steaming vents and lakes in neon oranges, yellows and greens, given their colour by mineral deposits. Some of the highlights are the Champagne Pool, where tiny bubbles make it look like a huge lake of bubbly, and the Lady Knox Geyser. Though you need to time your visit well to watch her erupt – she only goes off once a day, at 10.15am, shooting out boiling water 20 metres into the air.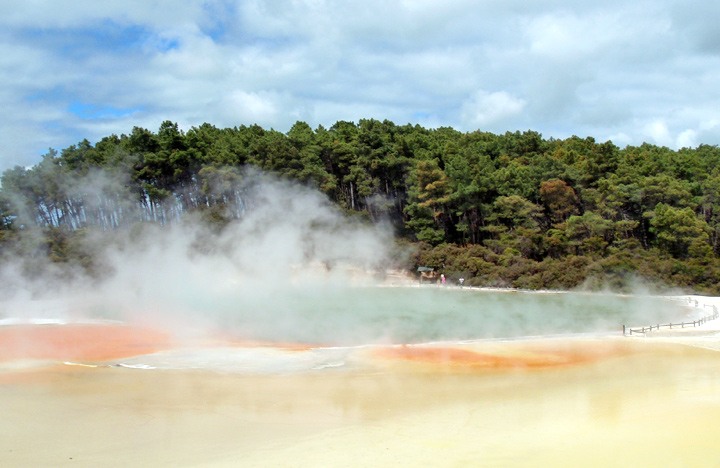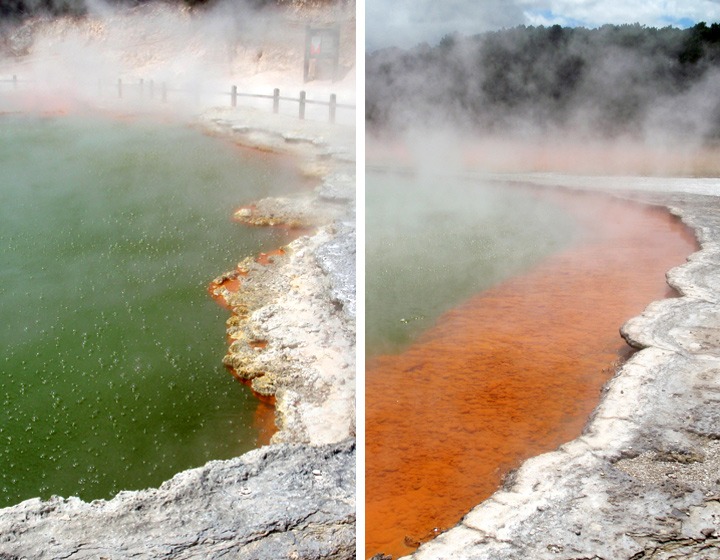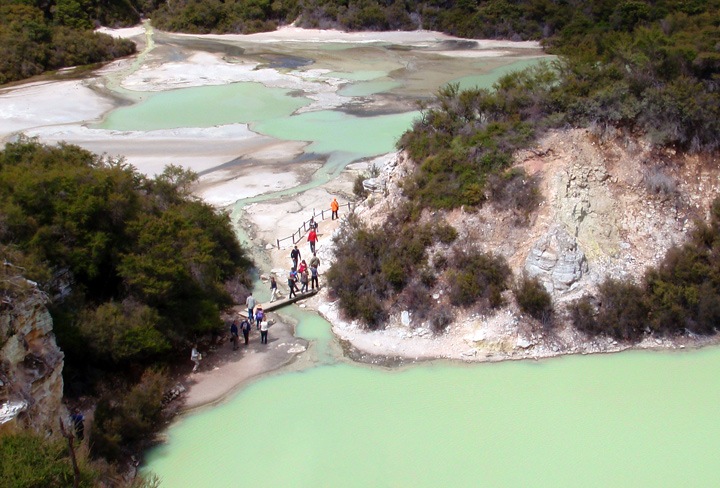 Wai-O-Tapu is about a 20-minute drive from Rotorua. It's open from 8.30am until 5pm from April–October and 6pm from November–March. Entry costs $32.50 NZD for adults and $11 for children aged 5–11.